I am noticing a trend with my recent project life pages.. they are getting more and more simple.  
Which is an ok thing.
When I first started.. my project life pages were more of a reflection of my actual scrapbook layouts.  I do think they still are, but on a much simpler level.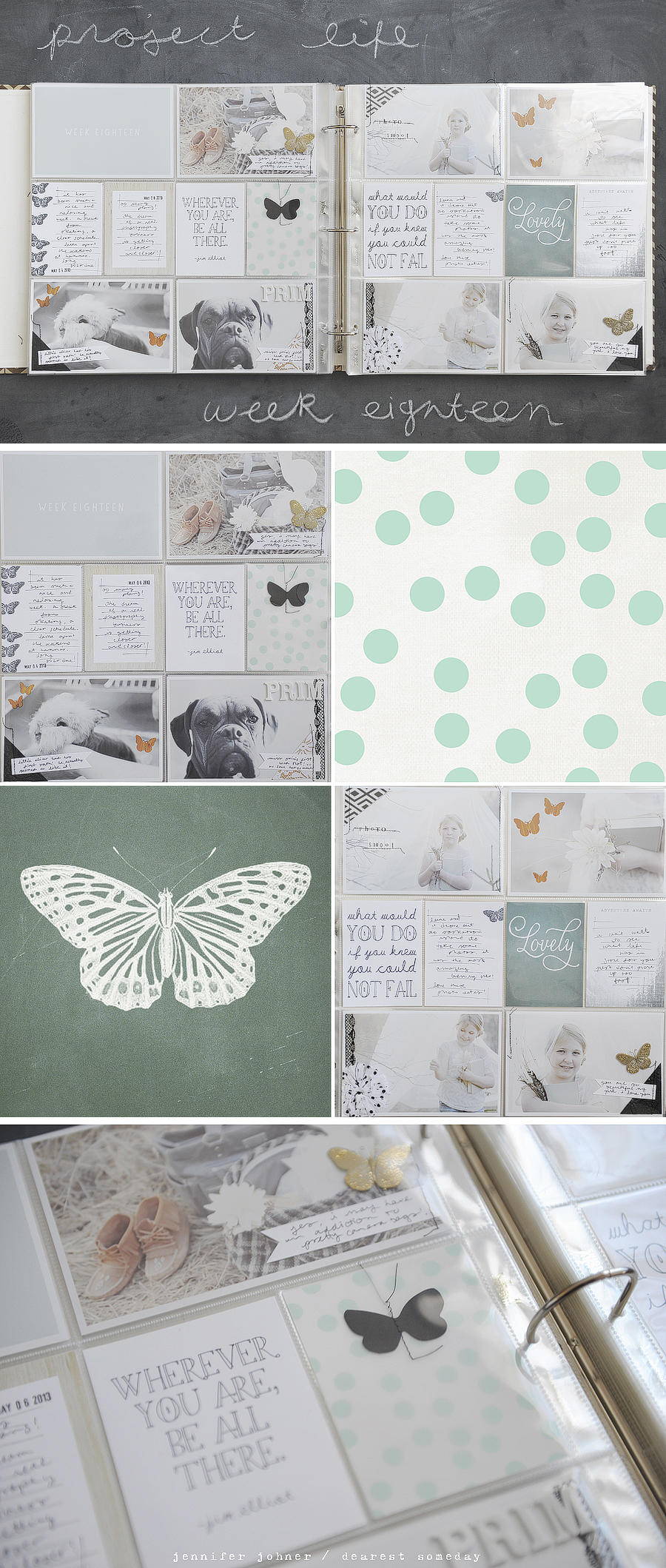 This was my first layout using only filler/journal cards in the smaller pockets.  Honestly, I found this alone simplified the process a lot!  It was so much easier for me to just print 4×6 photos and add the cards along the middle.
..yeah yeah… I know, kind of the way the entire project life system was intended right? lol
Point of today's post.. as much as I enjoy creating pages that are a bit more complex, it is perfectly ok to keep it simple every now and then as well!  I need to remind myself that more and more as I try to catch up! hee!
..journal cards used are all from the most recent set, available in the dearest someday shop.